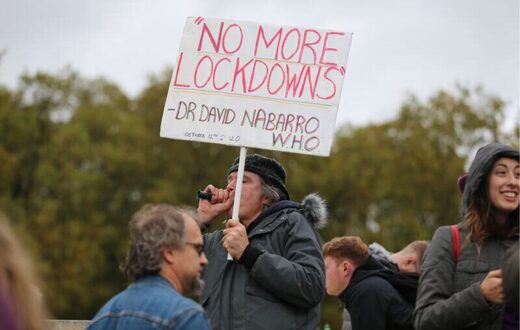 Stoic philosopher Epictetus believed that honorable character and a life of wisdom begin with a clear understanding of one basic principle: "some things are within our control, and some things are not." How we are perceived by others — our popularity — is ultimately outside our control; we should focus on character, not reputation, because "trying to control or change what we can't only results in torment." The year 2020 has revealed this to be true. Many Americans, especially affluent types, prioritize reputation over character, and it has indeed resulted in torment.
In the COVID debate, there is a mainstream, "popular" narrative, and a competing, "unpopular" narrative — a "fringe." The former exploits the common, mediocre desire to be "popular." Joining the movement is easy. It results in back-pats, validation, and requires no uncomfortable confrontations. This narrative states that it is impossible for humanity to survive the COVID19 pandemic without a vaccine, lockdowns, and masks, some combination of which will be required into the indefinite future. The narrative supports blaming others for "infecting you" with diseases, rather than encouraging personal responsibility for immune and general health.
Proponents of the competing narrative, on the other hand,
must stand up to massive social forces simply to make their arguments, which are not radical:
they support a return to classic pandemic management tools, the same ones used by Sweden and other states and countries which did not lock down for COVID19, which resulted in average mortality for 2020. They do not believe this pandemic warrants a complete overhaul of the economic, social, and educational systems. They believe that every human being should be empowered with truthful information about risk and how to best care for personal health, and to make his or her own choices.