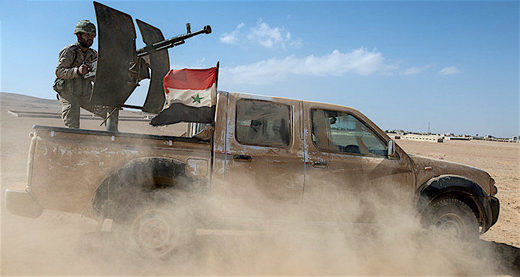 46 Syrian service members have been killed and 77 were wounded in recent clashes with radical militants in Greater Idlib in the period from January 16 to January 19
, the Russian Reconciliation Center reported. According to the report,
57 civilians were killed and 116 others were injured
as a result of attacks and shelling by militants.
On January 19, the Syrian Army repelled a large attack by Hayat Tahrir al-Sham (formerly the Syrian branch of al-Qaeda) and its allies on the town of Abu Dafn. According to pro-government sources, the army lost several armoured vehicles. The Turkish-backed National Front for Liberation (NFL), a key ally of Hayat Tahrir al-Sham, militants damaged a battle tank and an infantry fighting vehicle, and destroyed an artillery piece belonging to the army. The NFL also claimed that dozens army troops were killed and injured. Earlier, Hayat Tahrir al-Sham recaptured the areas of Tell Khatrah, Mustayf Hill and Abu Jurayf from government forces and foiled army attempts to take them back.