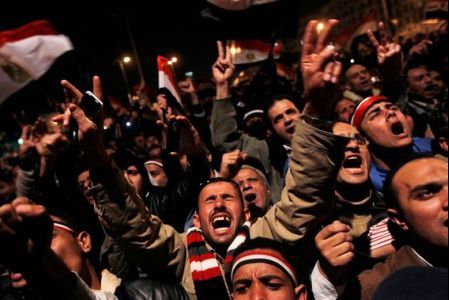 Millions of anti-government protesters are expected to march on the presidential palace in Cairo after Hosni Mubarak refused to step down amid massive protests.
Meanwhile, thousands of anti-government protesters have already gathered outside the presidential palace in the suburban neighborhood of Heliopolis in the capital's northeast.
Egypt's state television building in Cairo has also been surrounded by outraged demonstrators demanding Mubarak's immediate resignation.
Egypt's main opposition group, the Muslim Brotherhood has said that Mubarak's ouster is not the demand of a particular group but the national demand of all Egyptian people.
Tensions are expected to escalate further on the eighteenth day of pro-democracy protests as millions are to come together at mosques for Muslim communal prayers on Friday.
Meanwhile, media reports said The Egyptian military's Supreme Command Council is to make an important statement to the people.