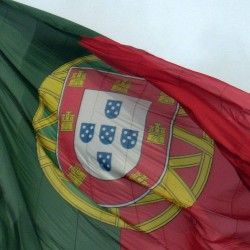 Most Americans have no idea just how bad the financial problems over in Europe are right now. The truth is that the entire European financial system is teetering on the brink of disaster. Ireland and Greece have already received bailouts and Portugal, Spain, Italy, France and Belgium are all drowning in an ocean of unsustainable debt. Sovereign credit ratings all over Europe have being slashed in recent months. For example, a while back Moody's Investors Service cut Ireland's bond rating by five levels. Up until now Europe has weathered all of this financial instability fairly well, but now huge new financial problems in Portugal threaten to send the European debt crisis spinning out of control.
The Prime Minister of Portugal, Jose Socrates,
resigned on Wednesday
after the major opposition parties banded together to vote down the austerity measures that he was requesting. The package of budget cuts and tax increases was intended to get Portugal's horrible debt crisis under control. Prior to the vote, the prime minister warned that he would no longer be able to run the country if the austerity package was not passed.
Now there are all kinds of questions about what is going to happen to Portugal. At this point most financial authorities in Europe seem to be assuming that Portugal is going to need a bailout.