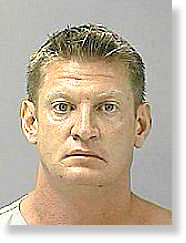 Son arrested in N.J., awaiting extradition
The Slippery Rock community has lost two new residents who looked forward to being involved in the community.
Kenneth and Celeste Abbott--ages 65 and 55, respectively--had come to Slippery Rock to enjoy their retirement, according to Mike Bencic, local businessman and owner of the Slippery Rock Sliders, in which Abbott was an active shareholder.
According to court reports, it has been determined that the couple was killed in early June, and their remains were burned on their property on West Liberty Road in Brady Township.
Pennsylvania State Police received a call on July 13 from New Jersey State Police requesting a welfare check of the Abbotts, according to Cpl. Daniel Herr with the state police crime division at the Butler barracks.
In a police affidavit filed with district court in Slippery Rock, Melissa Elich, Mrs. Abbott's daughter, had contacted New Jersey State Police, indicating that her stepbrother, Colin Abbott, had told her the Abbotts had been in a fatal car crash in New Jersey.