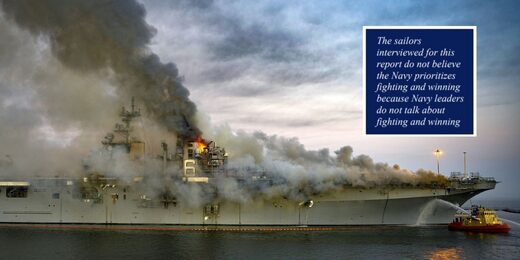 A scathing
report
commissioned by congressional members has found that the United States Navy is in disarray and focusing more on diversity than warfighting.
The official findings, considered a nonpartisan exercise of congressional oversight, discovered that the Navy's surface warfare forces have systemic training and leadership issues, including
an intense focus on diversity that eclipses basic readiness skills.
The authors of the review conducted long-form interviews with 77 active-duty, retired or detached officers, and enlisted personnel about insights into the culture of the United States Navy following a series of high-profile and damaging operational failures in the Navy's surface warfare community.
A staggering 94 percent of the subjects believed the recent Naval disasters were part of a broader, internal problem. "I guarantee you every unit in the Navy is up to speed on their diversity training. I'm sorry that I can't say the same of their ship handling training," said one retired senior enlisted leader. Other interviewed participants also voiced concern that the Navy spends more time on diversity training than on developing warfighting capacity and key operational skills.