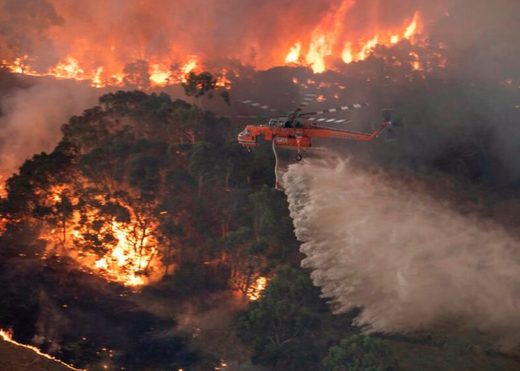 California and Australia share a common enemy: overzealous environmental regulation. In both places, the unintended consequences of a radical environmentalist agenda has been massive wildfires.
California suffered from two horrible fire seasons in the last three years, one of which burned down an entire town. Australia has been battling fires for months. More than 135 fires are still burning currently. So far, the fires have scorched 12 million acres, killed 25 people, caused 240,000 Australians to evacuate their homes, burned alive an estimated half a billion animals, and caused $3.4 billion worth of damage.
The big question isn't necessarily how these wildfires started.
In both cases, most of the fires were likely man-made, whether through downed electrical lines in California or arsonists in Australia.
The real question, however, is what factors have contributed to making these fires into "mega catastrophes," or fires that cause over a billion dollars of damage?
Many on the left will name climate change as the bogeyman. For example, a recent opinion
article
in
The New York Times
reads, "Australia Is Committing Climate Suicide." Yet more evidence points to failed environmental policies.