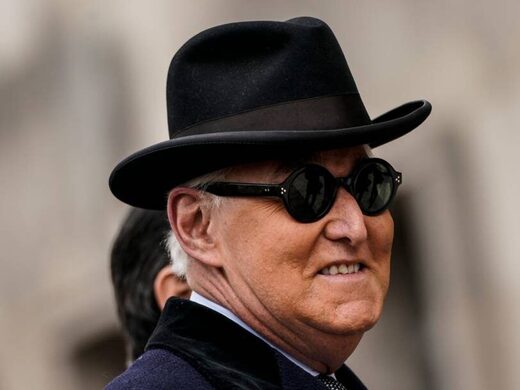 Roger Stone, the political "dirty trickster" and former adviser to Donald Trump, has urged the president to seize power should he lose November's election.
In the interview with Jones' far-right conspiracy site Infowars, Stone echoed groundless claims pushed by Trump that the Democratic party would rig the election.
Stone encouraged Trump to consider declaring "martial law" should he lose the election, or invoke the Insurrection Act. Using his new powers, he should arrest of Facebook CEO Mark Zuckerberg, Apple CEO Tim Cook, "the Clintons," and "anybody else who can be proven to be involved in illegal activity," said Stone.