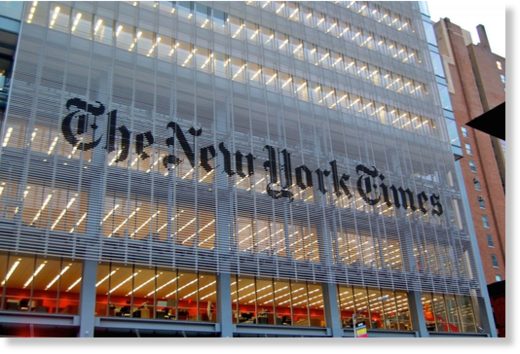 A Harvard law professor has filed a defamation suit against the
New York Times
, alleging the influential newspaper soiled his reputation by distorting his publicly-held views on convicted sex trafficker Jeffrey Epstein.
The case was
filed
with the US District Court in Massachusetts on Monday by Lawrence Lessig - a policy activist and founder of the Creative Commons project - who says
the Times used a "clickbait" headline to misinform readers in an article published in September, which led him to be unfairly "associated with the notoriety surrounding the Epstein scandal."
The paper's actions "are part of a growing journalistic culture of clickbaiting: the use of a shocking headline... to entice readers to click on a particular article, irrespective of the truth of the headline," Lessig's lawsuit reads.
"[
The Times
is] fully aware that many, if not most, readers never read past the clickbait and that their takeaway concerning the target of the headline is limited to what they read in the headline."