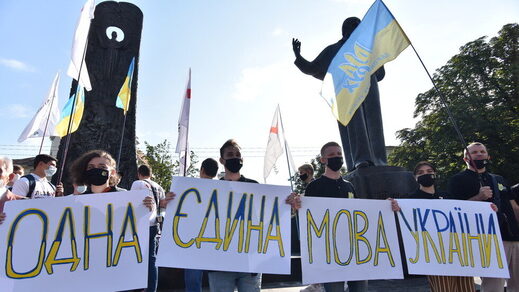 A popular Ukrainian writer, translator and cultural studies academic has claimed she was dismissed from her job at one of the country's top universities because of her "political dissent" and collaboration with Russian colleagues.
Evgeniya Bilchenko, who taught at the National Drahomaniv Pedagogical University, announced on Facebook on Tuesday that she had been "fired." According to her, authorities "moved to eliminate her entire department" but were unable to cite any problems with "proficiency or immoral acts." She presented a
rating
alongside her dismissal letter, in which she was ranked as the best educator in the faculty. Another post had been offered to her, she argued, saying this was most likely just a formality.