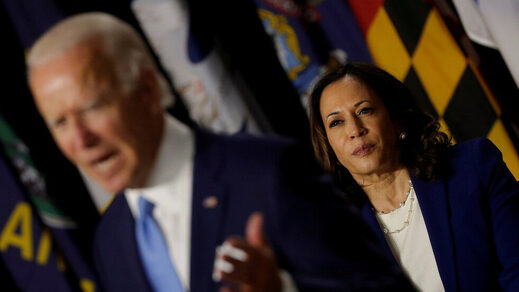 The Australian is under fire for publishing an allegedly racist cartoon that depicts US Democratic presidential candidate Joe Biden referring to his running mate Kamala Harris as "this little brown girl."
The cartoon by artist Johannes Leak was published in Rupert Murdoch's The Australian newspaper earlier this week, in an apparent attempt to deride the US Democratic party for perceived tokenism and racially motivated pandering, according to the paper's editor-in-chief, Christopher Dore.
The controversial cartoon depicts a smiling Biden announcing that it's time to "heal a nation divided by racism" before beckoning Harris to the podium while he goes "for a lie-down." Needless to say, the backlash was swift and immediate online from the woke sectors of the Twitter commentariat.