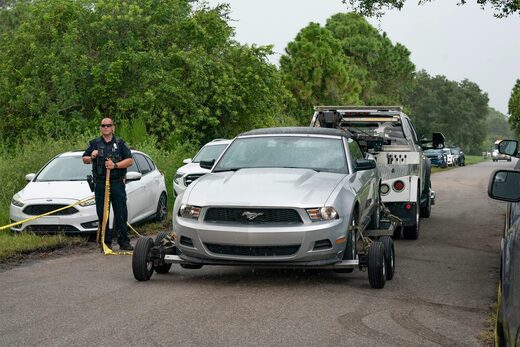 FBI agents swarmed Brian Laundrie's home in Florida on Monday, declaring it a "crime scene" and hauling out his parents one day after a body believed to be his missing girlfriend, Gabby Petito, was found in Wyoming.
A Ford Mustang registered to Laundrie's father that his family said Brian drove last week to the wildlife reserve where police have been searching for him, was also hauled away.
About a dozen agents wearing bulletproof vests descended just before 10 a.m. on the Laundrie family's home on Wabasso Avenue in North Port, shouting "Search warrant!" before entering through an unlocked door in the front.