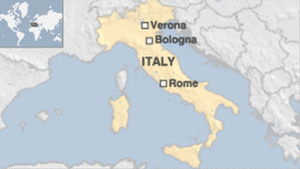 Italians have been left shocked by two cases of men setting themselves on fire in the past two days in protest at their financial hardship.
A 58-year-old builder accused of tax evasion set himself alight in his car in Bologna on Wednesday.
Another builder, a 27-year-old Moroccan, set himself on fire outside the town hall in Verona on Thursday, saying that he had not been paid for four months.
Both men are being treated in hospital.