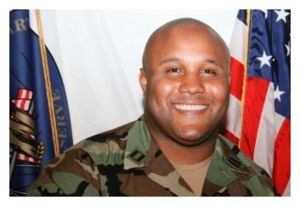 A Northridge, Calif., home improvement store was evacuated tonight because of a possible sighting of suspected cop-killer Christopher Dorner, just hours after police announced a $1 million reward for information leading to his arrest.
As helicopters hovered overhead and a command center was established, police searched the Lowe's store and eventually told shoppers they could leave, but could not take their cars out of the parking lot.
LAPD spokesman Gus Villanueva said the major response to the possible sighting was a precaution, but couldn't say whether Dorner was in the area.
The announcement of the $1 million reward today came as authorities in Big Bear, Calif., scaled back their search for Dorner, the disgruntled ex-cop who is suspected in three revenge killings.
"This is the largest local reward ever offered, to our knowledge," Los Angeles Police Chief Charlie Beck said at a news conference today. "This is an act of domestic terrorism. This is a man who has targeted those that we entrust to protect the public. His actions cannot go unanswered."
The money for the reward was pooled by businesses, government, local law enforcement leaders and individual donors, Beck said.