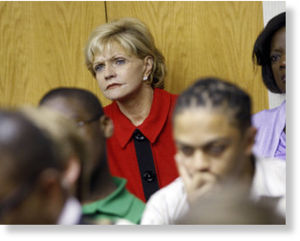 There is nothing the state of North Carolina can do, Elaine Riddick says, to make up for forcing her to be sterilized when she was 14 years old.
"They cut me open like I was a hog," said Riddick, who now lives in Atlanta. She spoke Wednesday at a hearing of a panel working to determine compensation for thousands of victims of the state's defunct eugenics program. "My heart bleeds every single day. I'm crushed. What can they do for me?"
Riddick, 57, was one of 13 people who spoke at the meeting, and one of nearly 3,000 living victims of the program, which was shuttered in 1977, three years after the last sterilization was performed.