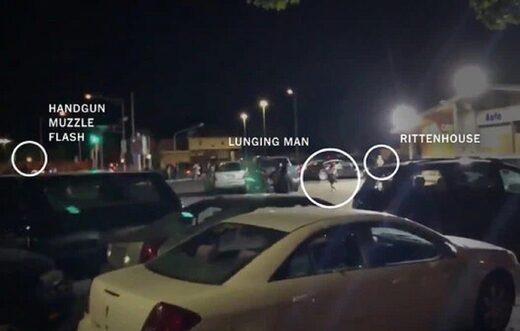 The man who fired the first shots from behind Kyle Rittenhouse during the fatal incident in Kenosha has been charged.
Joshua Ziminski, 35, has been charged with disorderly conduct and use of a dangerous weapon for firing his weapon during the incident on August 25.
According to the charging document, obtained by The Gateway Pundit, while investigating the shooting by Rittenhouse, Kenosha detectives obtained videos in which Ziminski "was holding a black handgun, which he was holding in his left hand, pointing downward. Detective Howard reports that in reviewing multiple other videos, he was able to see the defendant and Kelly Ziminski, in and around multiple other people on the streets, and the defendant was seen holding the handgun down at his side in said videos."