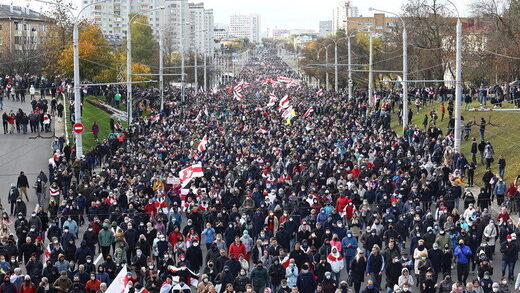 Thousands of people took to the streets of Minsk again on Sunday, as mass anti-government protests continued across the country. Sporadic scuffles erupted between demonstrators and police, with dozens reportedly detained.
The Belarusian capital has played host to weekly protests against the government of President Alexander Lukashenko, since a disputed presidential election in August. This Sunday, the procession was dubbed 'The Partisan March' by its organizers.
Tens of thousands marched through the city's center
, where they repeatedly ran into cordons erected by riot police and were forced to change course several times during the rally.