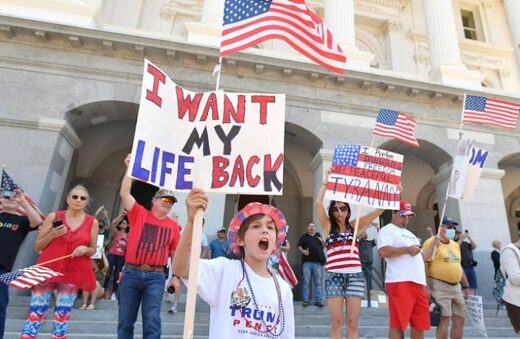 We have watched, with surprise and dismay, as mandates and policies designed to contain the spread of COVID-19 increasingly depart from the actual data and science. As a result, those most vulnerable to the disease continue to die, while the least vulnerable continue to suffer the mental, emotional and financial impacts of the lockdown.
We support the Great Barrington Declaration and its strategy of focused protection of the vulnerable and freedom to choose individual levels of protection for others. The declaration has been signed by leading epidemiologists, scientists and medical professionals. This internationally endorsed, nonpartisan, scientifically based strategy of how to respond to the pandemic and its subsequent policy responses is based on the most current COVID-19 data.
The declaration's description of the focused protection strategy states:
"Those who are not vulnerable should immediately be allowed to resume life as normal" while "adopting measures to protect the vulnerable should be the central aim of public health responses."
An informed individual and the freedom to choose is at the heart of our response.