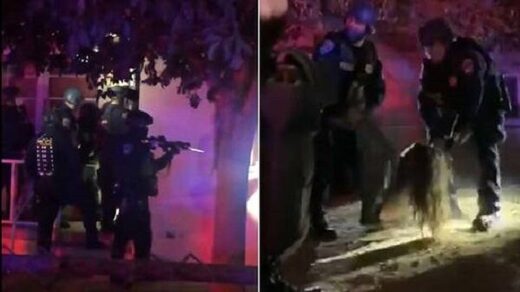 Shocking footage has emerged showing California Highway Patrol (CHP) officers forcibly removing families who were occupying vacant state-owned homes in LA. Crowds of activists showed up to defend the families on Thanksgiving eve.
The videos, reportedly captured Wednesday night in the El Sereno area, make for intense viewing; law enforcement agents are seen dragging people out of the homes, dressed in riot gear, armed with military-style guns and even using battering rams on doors.
"Be human again," one protester calls to the officers, adding that they are acting like "domestic terrorists." In one particularly disturbing video, a female who appears to be a teenager is carried out of a home by officers as activists scream at officers.