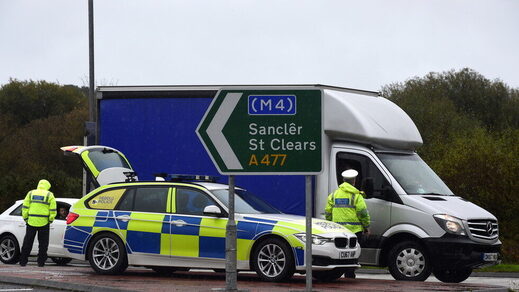 Welsh police have nabbed a couple trying to take Christmas presents to relatives in Cardiff, sparking accusations that the enforcement of "draconian" Covid-19 measures has taken precedence over more pressing public safety issues.
The 'gift-smugglers' were turned away after travelling from Essex to drop off packages for their family in the Welsh capital, South Wales Police
said
, claiming that the culprits had violated recently-implemented Covid-19 legislation
. Police did not disclose whether the pair were fined or faced other punishment for their apparent misdeed.
The couple were stopped as part of 110 random vehicle checks carried out in Cardiff over the past 24 hours, as part of a temporary measure aimed at ensuring that outside visitors were not engaging in any 'non-essential' travel.
Twelve people have been slapped with fines and 15 others have received warnings since the new policing power was implemented on Friday.
The searches will end in the late afternoon on November 29.