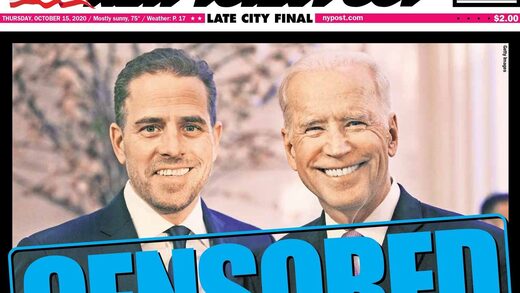 Yesterday, the
New York Post
published several articles claiming to show evidence of corruption on the part of Joe Biden and his son Hunter.
The charges are varied but not really surprising. One article
claims Hunter introduced his fathe
r to a Ukrainian energy magnate who asked the family to use their influence to shut down an investigation into his company.
Another
story suggests
Hunter Biden used his family name to secure a high-paid job and stock interests in a Chinese company.
The
NYP
evidence these claims with emails and documents allegedly retrieved from a laptop left at a computer repair store in Delaware. The owner of the store alerted the FBI to the computer's existence when no one came forward to pay for the repairs and he could not contact the owner.
According to the
NYP
, both the hard drive and laptop were then seized by the FBI. They have a copy of the grand jury subpoena, which is certainly solid evidence, if genuine.