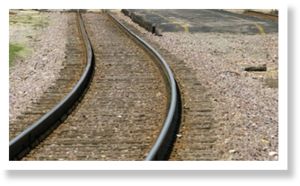 A witness says he saw a group of teen boys tie two dogs to railroad tracks in Haltom City moments before a train ran over the animals Tuesday morning.
According to Cpl. Joe Heckfield with the Haltom City Police Department, the witness asked a resident to call the police and report what he had seen from a wooded area near the First Baptist Chruch of Fort Worth on the 5100 block of Northeast Loop 820.
When officers arrived, the witness and teens had left the scene but they did find the remains of two dogs who had been struck by the train. The officers also spotted two other dogs walking around in the area.