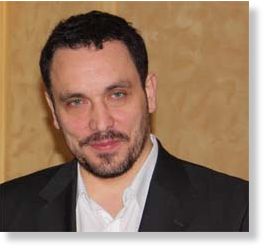 Exclusive Interview
Maxim Shevchenko is an immensely well-respected editor, journalist and presenter on television and radio in Russia. He is a staunch advocate of the Palestinian cause, a member of the Public Chamber of the Russian Federation and he is also one of the latest targets of the pro-Israel Lobby.
Hanan Chehata
- You are an outspoken supporter of Palestine and have publicly criticised Israel for its human rights abuses against the Palestinian people. When did your support for Palestine begin and why?
Maxim Shevchenko
- I began to support the Palestinian people as a Soviet teenager in 1982. There were a lot of wounded Palestinian fighters from Beirut in Moscow at the time. I casually happened to meet some of them. Talks with these people amazed me. They were the same age as me but they had been real fighters for freedom and justice.
At the same time I was studying at school. A lot of my schoolmates planned to go to live in Israel. They said a lot of bad things about Palestinians but they had never been to Palestine or had even met a Palestinian.
I could not understand why people that had such a bad attitude towards Palestine planned to live there while simultaneously Palestinians were forced to be exiles without a Motherland. I failed to understand why my schoolmates, who were born in Moscow, planned to live in Palestine. It seemed to me that that was a huge injustice.