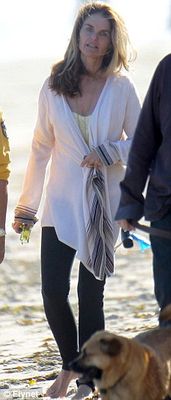 Maria Shriver leaked the story about husband Arnold Schwarzenegger's lovechild because she was so angry with him, it has been claimed.
Gossip website TMZ.com are reporting Shriver was 'hysterical' when she discovered that Schwarzenegger had fathered a son with Mildred Baena and wanted to call a press conference to make the story public.
But, after her friends calmed her down, the idea of leaking the story to TMZ and the
LA Times
newspaper then started to form.