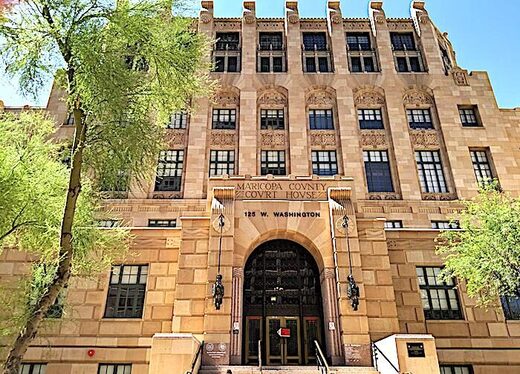 Maricopa County and Dominion Voting Systems have both refused to comply with a subpoena from the GOP-controlled Arizona state Senate demanding that representatives from the county and the company produce materials as part of its audit of the 2020 presidential election.
The Arizona Republic reported
that the Maricopa County Board of Supervisors responded to the subpoena with a letter stating they have already provided much of what has been asked of them in subpoenas filed at the beginning of this year and late last year. They also stated that some of the materials that have been requested are in the custody of the recorder's office, which was not named in the subpoena, according to the Republic. Thomas Liddy, civil division chief for the county attorney's office, wrote:
"Specifically, providing these routers puts sensitive, confidential data belonging to Maricopa County citizens — including Social Security numbers and protected health information — at risk.

"Further, the Maricopa County Sheriff has explained that the production of the routers would render MCSO internal law enforcement communication infrastructure extremely vulnerable to hackers."
Arizona has hired Cyber Ninjas to conduct the audit despite the fact that the company has no prior experience in election audits.