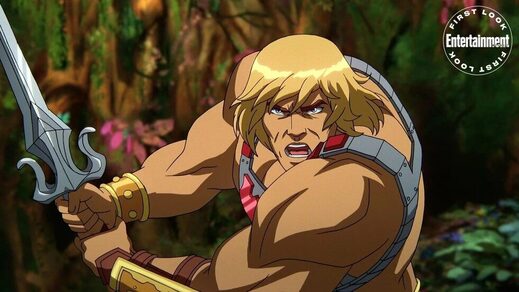 Netflix believes it's the real 'Master of the Universe', but disgruntled viewers cancelling their subscriptions perhaps show that that the streaming service doesn't 'have the power' it thinks it does.
On the surface, Netflix's reboot of the classic 80s cartoon
'He-Man and the Masters of the Universe'
looked like it had everything it needed to be a huge success. It had a beloved brand, a huge nostalgia-hungry fanbase, and a respected filmmaker overseeing it who was a pop-culture darling.
But now that
'Masters of the Universe: Revelation'
has been released, its reception has been anything but good.
Fans are outraged that the main character, He-Man, seems to have been sidelined from his own show in favor of a female character (complete with a butch haircut that would make Megan Rapinoe jealous).
They're also not very happy that the head writer and showrunner, Kevin Smith, apparently lied about this story choice in the lead-up to release.
Smith had an infamous exchange with the YouTube channel Clownfish TV, which was the first to report on the
'She-Man'
angle of the
'Masters of the Universe'
reboot, dropping such spoilers as important character deaths, the race swapping of certain characters, and the shifting of focus to the character of Teela instead of He-Man. Smith's Twitter
rants
saying these reports were not true have not aged well, as it appears that everything Clownfish TV reported was accurate.