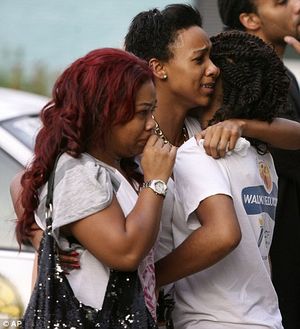 Police said on Thursday that the shooting deaths of a mother and her three girls in a town near New Orleans was a case of murder-suicide.
Autopsies and interviews with family members, neighbors and the family's pastor convinced them that Nadia Braxton, 29, shot her three young daughters to death and then took her own life, said Police Lt. Wayne McInnis in Kenner, Louisana.
Braxton's common-law husband and the girls' father, Ronald Peters, found Braxton on Tuesday evening in a bedroom in their home, sprawled across the bodies of her three daughters -- Kayla Peters, 12; Nayah Peters, almost 2; and Nyla Peters, 6 months.
All but Kayla were shot in the forehead; Kayla sustained gunshot wounds to the back of her head, police said.
A semi-automatic handgun was at Braxton's feet, and there was gunpowder residue on her hands, police said.