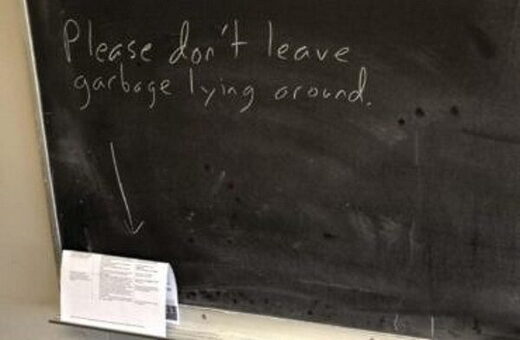 The University of North Texas has agreed to pay $165,000 in damages and attorneys' fees to settle a lawsuit filed by a professor it fired after he criticized fliers about microaggressions.
Nathaniel Hiers had sued the university in April 2020, alleging the taxpayer-funded institution rescinded the math scholar's employment contract "without notice" for making a joke, a violation of his free speech rights.
At issue was "a stack of fliers" on microaggressions Hiers noticed in the department faculty lounge in November 2019. He read them, found the ideas wanting, then wrote "Don't leave garbage lying around" in jest on a chalkboard, with arrows pointing to the fliers, the lawsuit had
stated
.
Hiers was fired soon after, with his superiors citing the incident as the reason.