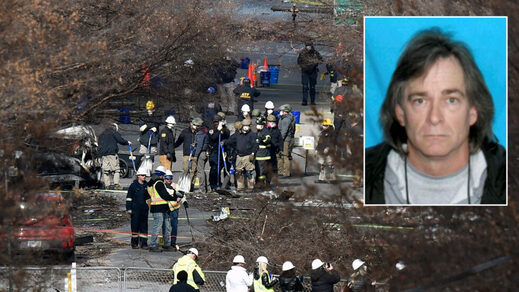 Days before blowing himself up, the Nashville Christmas bomber penned lengthy messages to "acquaintances" speaking of "alien attacks," a faked moon landing and DNA experiments by "lizard people," among other conspiracy theories.
The man identified as the main suspect behind the bombing, 63-year-old Anthony Warner, mailed the strange missives to several people he knew before carrying out the attack late last month, federal investigators
said
. One of the letters, sent with a package containing multiple USB drives, went on for at least nine pages and apparently detailed Warner's beliefs,
according
to a Nashville CBS affiliate.
The cover page begins casually - "Hey Dude. You will never believe what I found in the park" - but soon takes on a more esoteric tone:
The knowledge I have gained is immeasurable. I now understand everything, and I mean everything from who/what we really are, to what the known universe really is.