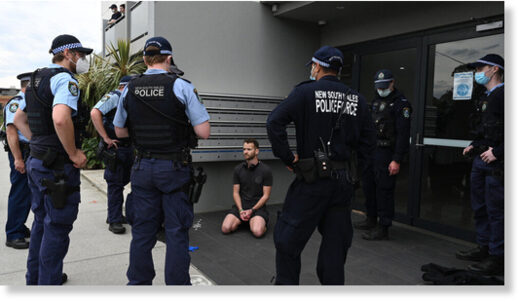 Victorian Police have closed ranks on protesters which descended in their hundreds on the inner-city suburb of Richmond to protest the state's draconian lockdown.
The rally started at 12pm after a crowd gathered at Richmond town hall which is located a few blocks down from the local police station.
Crowds chanted "no more lockdown" and "sack Dan Andrews" as police formed a line at the intersection of Church Street and Bridge Road. Law enforcement responded quickly, blocking traffic and making multiple arrests before reportedly using pepper spray to disperse crowds.
The demonstrations later became violent with protesters tackled to the ground by officers and heated scenes between between the two sides with capsicum spray used by police to keep protesters at bay.