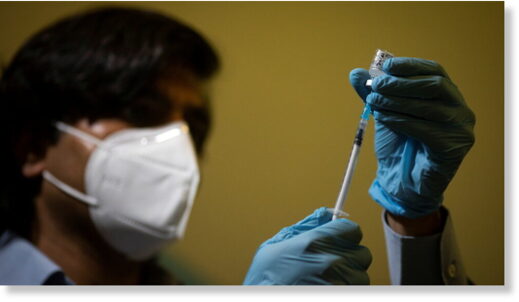 Thousands of retired doctors and nurses volunteering to rejoin the UK's National Health Service during the pandemic are being forced to endure "diversity training" - but vaccination training is optional.
NHS veterans applying to return to the service are required to supply a whopping 21 pieces of evidence, the
Daily Telegraph
revealed on Wednesday, noting that
the "red tape" had created a massive bottleneck in hiring with just 5,000 of over 40,000 doctors and nurses who applied for the positions starting in March had been hired by July
.
A list of the requirements was posted to social media the same day, and the service's bizarre requests raised eyebrows across the country. In addition to standard requests like identity documents, proof of education, certification in such urgent-care basics as resuscitation,
the NHS demands applicants complete courses in baffling subjects like "preventing radicalization" and "equality, diversity and human rights."
Even as hospitals complain of staffing shortages and job applicants tear their hair out at the number of hoops they're forced to jump through,
the NHS has refused to budge on its requirements that doctors need not only be medically competent, but mentally compliant
. Indeed, the service defended its "stringent recruitment process," arguing its goal was to "recruit a wide array of individuals from a variety of backgrounds - many of whom are not registered healthcare professionals."