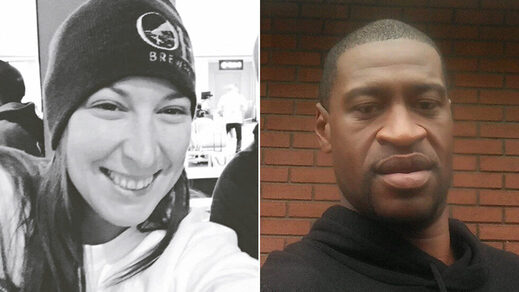 Both died at the hands of police and both symbolise a cause, but US patriot Ashli Babbitt is branded a "domestic terrorist" after her death, while George Floyd became a martyr to millions and was buried in a gold-plated casket.
When
Ashli Babbitt
packed her Trump 2020 flag in her backpack and set off from her California home to join a pro-Trump rally on Wednesday, the last thing she would have expected was to end that trip lying on the floor of Washington's Capitol building dying from a gunshot wound to her chest.
In a strange way, her death at the hands of a law enforcement official, has much in common with that of George Floyd, the 46-year-old black man from Minneapolis who was murdered during a botched arrest attempt by a white policeman last May.