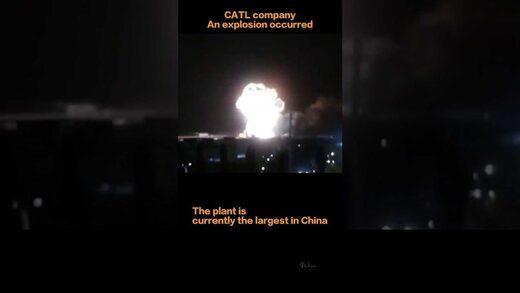 A massive explosion has torn through a Chinese battery factory, leaving one dead and 20 injured, according to authorities.
Dramatic
footage
shows the blast sending a giant mushroom cloud into the air yesterday evening in Ningxiang, southern
China
's Hunan Province.
Six people were seriously wounded while 14 sustained minor injuries, the local government said on Friday.
Officials were investigating the cause of the incident.
The explosion occurred in the factory of Brunp Recycling Technology, which is
reported to be
the biggest company in China to recycle scrapped and old lithium-ion batteries
.