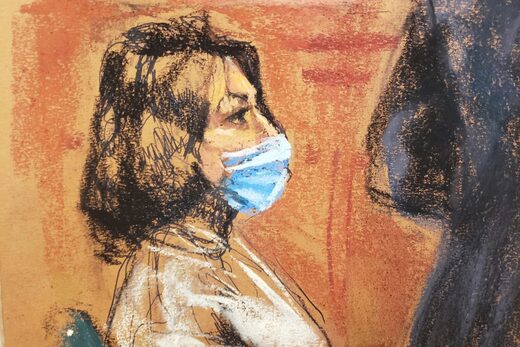 A woman who says she was sexually abused by Jeffrey Epstein testified on Tuesday that Ghislaine Maxwell
helped lure her into his orbit
when she was just 14 and described how the depraved duo were "giggling" when they first molested her together.
The alleged victim, an actress identified by the pseudonym "Jane" in court, said she was at Epstein's Palm Beach, Florida, mansion in 1994 when the pedophile and his accused madam led her upstairs to his bedroom, moved her over to the bed and "took their clothes off."
"They started to sort of like fondle each other," she said, adding that they were "casually giggling" as she stood there.