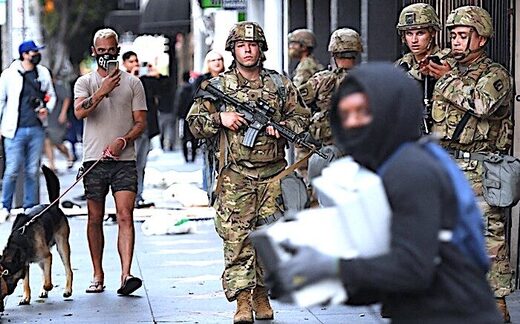 The latest string of smash-and-grab attacks on high-end stores in California
should not be called looting as that would be racist,
two criminal justice experts told the media and police.
The lecture on linguistics came after the
San Francisco Bay area police departments had described a series of brazen thefts at luxury retail outlets over the weekend as looting.
Lorenzo Boyd, a professor of criminal justice and community policing at the University of New Haven, told ABC7 news channel on Tuesday that
the term has strong racial connotations
and is typically used when "people of color or urban dwellers are doing something." Boyd, a former deputy sheriff in Boston, went on to claim that when people of different ethnicity "do the exact same thing," such criminal acts are rarely called looting.
Martin Reynolds, co-executive director of the Robert C. Maynard Institute of Journalism Education, concurred, saying that it "seems like it's an organized smash-and-grab robbery. This doesn't seem like looting."
Both experts concluded that the media ought to be careful in their choice of words. Reynolds opined:
"people draw their own conclusions, if the terminologies that you use are tethered to people's understanding of how they have been used in the past."
The two experts surmised that some outlets had chosen the word 'looting' intentionally,
in a bid to link the crime spree to the Kyle Rittenhouse trial.