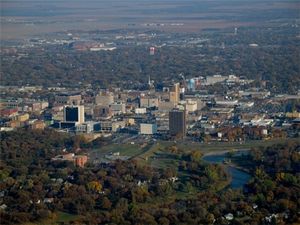 North Dakota, the state with the nation's lowest unemployment rate, capped a decade of economic prosperity with dramatic population growth in its biggest cities.
Fargo added nearly 15,000 residents to hit a record population of 105,549, the Census Bureau reported Wednesday. Its fast-growing neighbor of West Fargo added an additional 11,000 residents to reach a population of 25,830.
Fargo has seen steady growth over the decade - the housing boom missed it - to reach a size that surprised city officials.
"Above 100,000? Wow. That puts us into a different category of city. That's great," says Fargo Mayor Dennis Walaker. The city is now home to about one of every six North Dakota residents.
Fargo's growth is especially striking considering North Dakota's population is only 672,591, the nation's third smallest. The state's total population grew 4.7% from 2000 to 2010, below the national average of 9.7%, but robust for a region that has suffered for decades from a depopulation of the Great Plains.