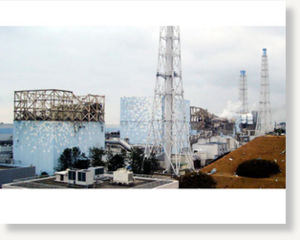 Nuclear Research Center finds traces of nuclear waste in air. Experts say insignificant concentration of particles not dangerous for health, environment.
The Soreq Nuclear Research Center detected traces of radioactive waste in the air on Tuesday. Experts say that the insignificant concentration did not pose environmental or health risks.
Like many such centers worldwide, Israel's station for the detection of radioactive particles and gases in the atmosphere, established under the Comprehensive Nuclear Test Ban Treaty, discovered a tiny amount of nuclear waste emitted from Fukushima's
failed nuclear reactors
earlier this month.
The station in Soreq operates a high-capacity pump, which draws in air and filters it for particles. The filter is then examined in a radioactive waste lab. On Tueday, the lab discovered in the air sample traces of Iodine-131 with a concentration of 0.00005 becquerel per square meter.