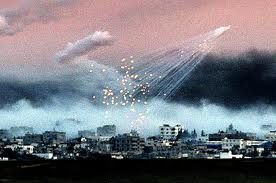 The old Richard Goldstone found evidence that Israel committed war crimes in Gaza; the new Richard Goldstone suggests it didn't. Here's the evidence. Decide for yourself where is the truth.
An expanded and revised edition of Norman Finkelstein's
This Time We Went Too Far
, releasing later this month, refutes Richard Goldstone's recent recantation of his report on Gaza.
This significantly revised and expanded edition is the only comprehensive book-length study of the 2008-2009 Israeli invasion of Gaza and its consequences. It is based on thousands of passages of human rights reports as well as the statements of Israeli soldiers and Israeli officials. It covers the full documentary record - including all the official Israeli reports and investigations - right up until Dec. 31, 2010. In light of Richard Goldstone's recent recantation of the report he authored on the Gaza invasion, Finkelstein's book provides a unique vantage point for judging whether the original report, or Goldstone's current position, is more credible.