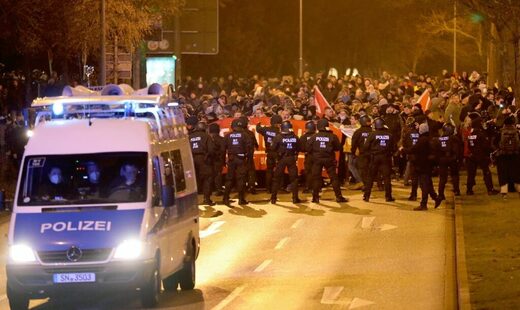 Authorities say officers used the irritant after being pelted with cobblestones and bottles.
Protests broke out across the German state of Saxony on Monday night, with three officers in the city of Bautzen sustaining injuries after the anti-lockdown demonstrators bombarded police with cobblestones and bottles.
The violence in Bautzen escalated when law enforcement attempted to break up a march, with approximately 600 protesters taking to the city streets to vent their anger at Covid restriction measures.