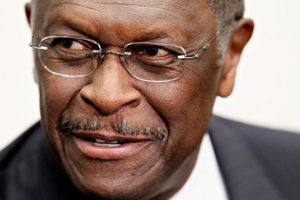 US - Former presidential candidate Herman Cain released a video Monday involving the depiction of a rabbit that is shot by a firearm after being launched into the air.
The graphic scene is supposed to represent "small business under the current tax code," a young girl narrates.
The child places the rabbit into a basket, and special effects simulates the basket flinging the rabbit through the air.
Another character in the video then shoots the rabbit as it hurtles through space, while shrieking can be heard.
"Any questions?" asks the child. "Any questions?"
A scene in which Cain looks down across a valley wraps up the video.
"The rabbit is fine but our current tax code is killing small business!" according to text below the YouTube video.