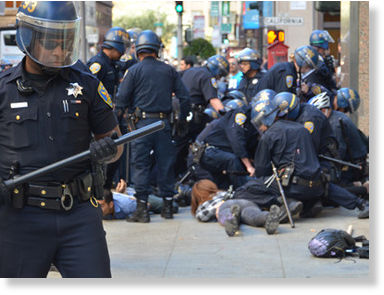 About 22 protesters were arrested in an "unpermitted" San Francisco march while police officers tried to disperse them for blocking traffic. Demonstrators wore black clothing, masks and threw rocks, paint and flares at police, injuring one officer.
The protest started Saturday as anti-capitalist and anti-colonialist march in San Francisco's financial district that was reportedly part of the Columbus Day actions.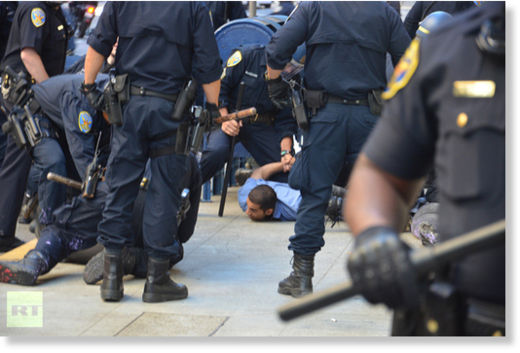 The protest began with an unsanctioned rally, according to police department spokesman Officer Gordon Shyy. When officers tried to approach the crowd, demonstrators began to throw objects at the officers, injuring one.
Also, protesters smashed the window of a local Starbucks coffee shop.
Police encircled the protesters in a roadway and began to detain them. Some protesters managed to flee, but were later found and arrested as well.