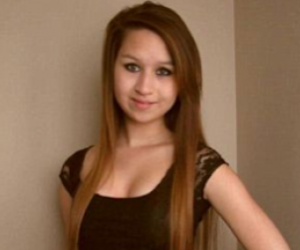 The hacktivist group 'Anonymous' has named a man that it claims posted topless pictures of 15-year-old Amanda Todd online, which led to harassment of the teen and ultimately drove her to suicide on October 10.
Todd uploaded a video (below) to YouTube that detailed being bullied online, just weeks before her suicide, reports the
Daily Mail
.
Now, friends of Todd's are threatening the man on Facebook and warning him to "sleep with one eye open."
In a video (below) posted to YouTube, an Anonymous member, wearing a Guy Fawkes mask, lists personal information about the alleged harasser, including his date of birth and address.
The Anonymous member says: "[He] is an abomination to our society and will be punished."