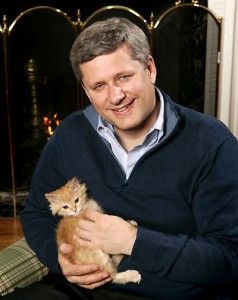 Fourth election in seven years will take place in May after opposition parties bring down Stephen Harper government
Canadian opposition parties have brought down the government of Stephen Harper in a vote of no confidence, triggering an election that polls suggest will reinstate the status quo of minority rule by his Conservative party.
The opposition parties held the prime minister in contempt of parliament in a 156-145 vote for failing to disclose the full financial details of his tougher crime legislation, corporate tax cuts and plans to purchase stealth fighter jets.
Opinion polls expect Harper's Conservative party to be re-elected but not with a majority, meaning he could only continue governing dependent on opposition votes.
The opposition parties combined hold the majority of the seats in parliament with 160 while the Conservatives have 143. There is a chance the left-of-centre parties might join forces in a coalition if Harper wins another minority government on the expected election date of 2 May.