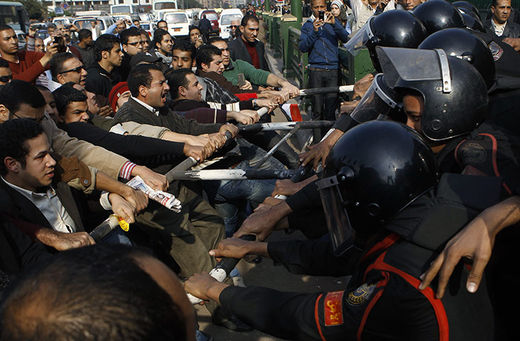 The situation in Egypt remains tense with people pouring into the streets across the country to protest against the government of President Hosni Mubarak.
Heavily armed riot police have been deployed in major cities as the Interior Ministry said that it would not tolerate demonstrations.
Reports say at least 14 protesters have been arrested in El Monofeya near the capital Cairo after clashes between riot police and demonstrators.
In Cairo, at least one person was wounded when police tried to disperse the angry people.
Mubarak's son and wife have reportedly fled to Britain amid the spreading unrest.
The opposition groups have called on people to take to the streets to continue anti-government protests.