To the people of the United States of America:
For those of you who are reading this and do not know me. Let me introduce myself, my name is Cherri Foytlin, I am a mother of 6, and a wife to one devoted husband. We live in the Gulf of Mexico, and my husband is an offshore oil worker who has been home for 8 months now, due to the moratorium on deepwater drilling in the Gulf. We are still not working, I am sad to report, and yet the over a billion dollars sent to Mexico and South America to drill in the Gulf by our country, and the money China has invested in Cuba to drill, is in preparation, if not full operations.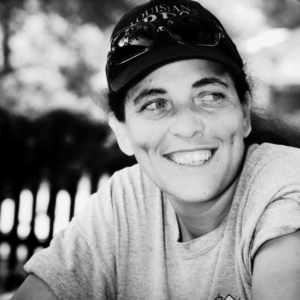 But the bypassing of the American worker is not why I have written this, nor is the continuing impact of an oil catastrophe you are being told is over. While fresh and weathered oil, and dead wildlife, invade our shores daily; and our countrymen are battling illness from the effects; and our fishermen and citizens try to seek justice from the Gulf Coast Claims Facility that has been so incompetent in addressing their needs; and our waters and marshes wither and die; I come to you today to talk about life - yours and mine.
The American Dream, for some, began with those who came here to escape nightmares in their homelands. Some, found their nightmares here. Our forefathers are an odd mix: they were here before - living righteously on the earth, they came by boat and over mountains in search of a voice for their children, they came in chains that they broke themselves over years of steady pressure on the link. Whatever the background of our genes, you are the children of survivors, and they are in us all.