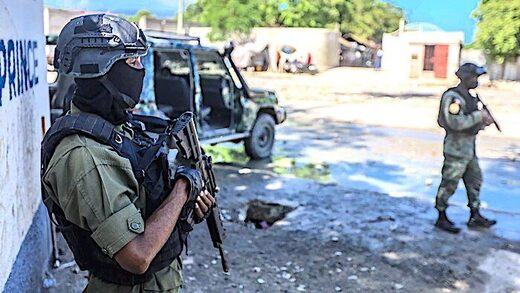 Children were among up to 17 American Christian missionaries and their relatives kidnapped by a gang in Haiti on Saturday, the
New York Times
first reported.
The latest:
Haitian police inspector Frantz Champagne identified the
400 Mawozo gang as the group responsible,
in a statement to
AP
.
The group has "sown terror" in the suburbs of Port-au-Prince for months, engaging in kidnappings and armed combat with other gangs, the New York Times noted.
Details:
The missionaries had just left an orphanage and were traveling by bus to the airport to "drop off some members" and were due to travel to another destination when the gang struck in Port-au-Prince, Haitian security officials said, per the
NYT.
A voice recording from the Ohio-based Christian Aid Ministries, described as a "prayer alert," said that the "mission field director and the American embassy are working to see what can be done," The Washington Post reports.
A security official told AFP news agency that the "armed gang" that abducted the group of "between 15 and 17" Americans had for months "been engaged in theft and kidnappings."