Third day of demonstrations ends in a standoff between officers and protesters at the city's war memorial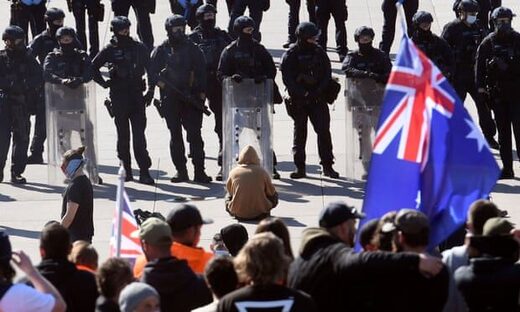 Police in Melbourne have again fired non-lethal rounds and teargas at anti-Covid lockdown protesters to end an almost three-hour standoff at the city's war memorial during a third straight day of demonstrations.
More than 200 people were arrested.
Two officers were injured by bottles thrown at them and one was hospitalised with chest pains, Victoria police said.
Earlier, up to 400 protesters had camped on the steps of the Shrine of Remembrance, lighting flares and throwing bottles, batteries, tap handles and golf balls at police.