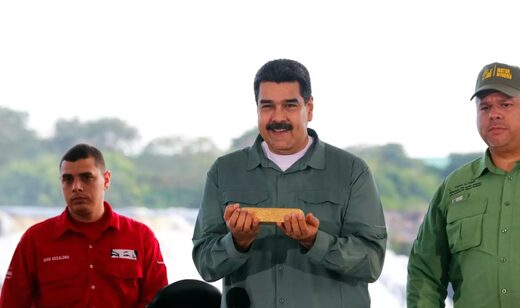 In late December, Venezuela's leading opposition parties
voted
to oust Juan Guaidó as "interim president" and dissolve his parallel government.
This was clearly not the ending the UK government had in mind.
Four years ago, the British government made the bold decision to recognise Guaidó as Venezuelan president, and proceeded to facilitate his legal battle to seize roughly $2bn of gold held in the Bank of England.
Indeed, the UK government insisted at every turn that it recognised Guaidó - and not Nicolás Maduro - as Venezuelan president. In turn, Guaidó's lawyers argued that he was authorised to represent and control the assets of the Central Bank of Venezuela held in London.
Throughout this time,
Guaidó paid his UK legal costs by drawing on millions of dollars of his country's assets originally seized by the US government. In other words, Guaidó
tried
to seize Venezuelan state assets with looted Venezuelan state assets.