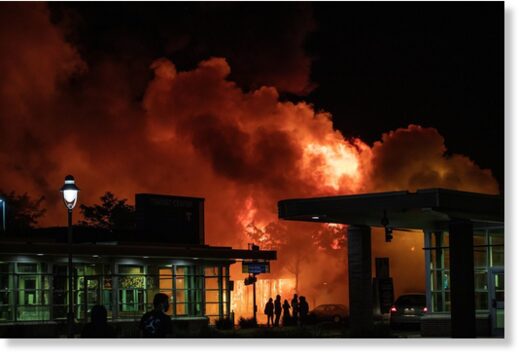 The national media might have "moved on" from the riots in Minneapolis, but residents have nowhere to go. Much of the Twin Cities is still in ruins. Boarded-up storefronts still display makeshift notices that read "black owned" or "minority owned" to ward off further destruction. Many locals are reluctant to speak on the record, but some are eager to do so.
"It's been agony," says Mohamed Ali, a native of Somalia. "I respect the public anger, but I think we carried it too far, to burn our city." At the height of the chaos, rioters set a large fire in front of his apartment, which sits atop several streetside shops. He spray-painted desperate appeals onto plywood affixed to the storefront windows: "Don't burn please . . . Kids live upstairs."
"All these businesses are still boarded, and it's over a month later," Mr. Ali said, gesturing in every direction of his Minneapolis neighborhood. "This was a thriving area," he said. "Now a lot of minority businesses are burned."