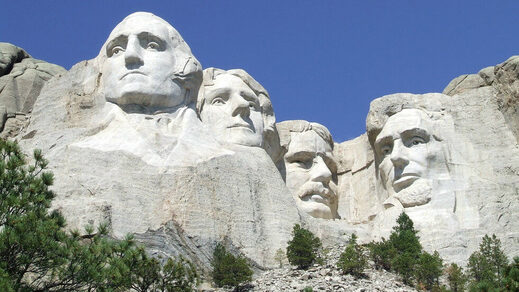 Democrats and their allies in the media are so obsessed with running contrary to President Donald Trump, their crusade against 'problematic' monuments is now targeting his July 4 celebrations and the iconic Mount Rushmore.
The South Dakota mountain is famous around the world for the 60-foot (18-meter) faces of four US presidents - George Washington, Thomas Jefferson, Abraham Lincoln and Theodore Roosevelt - that were carved out of its side between 1927 and 1941. Almost a century later, however, the Democrats declared it an insult to Native Americans and described Trump's July 4 celebration there as "a rally glorifying white supremacy" in a now-deleted tweet.
If you thought that was the end of it, you'd be mistaken.
On Wednesday, the
New York Times
denounced Mt. Rushmore for being "built on land that belonged to the Lakota tribe and sculpted by a man who had strong bonds with the Ku Klux Klan," and featuring two presidents who owned slaves - meaning Washington and Jefferson.