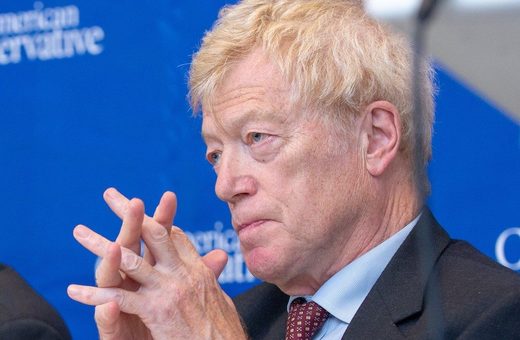 I met Sir Roger Scruton for the first and only time last year at a banquet in Washington, D.C., where he was receiving a prestigious award. (It was an ordinary weekend outing for Sir Roger.) I happened to run into him at the cash bar.
"Sir Roger," I stammered, "I'm a huge admirer of your work." He asked what I did; I told him I went to school in Australia, and now worked for a venerable old British rag ("maybe you've heard of it?"), which was then launching an American edition. He listened politely, nodded, and said: "And yet you are Canadian?"
I'd never been accused of being Canadian before. That my boyhood hero should have been the first to do so — well, I think I mine was the greater honor that night.
We've not yet begun to realize the influence Sir Roger will have on my generation of conservatives: older Gen-Xers, Millennials, and older Zoomers. We were born too late to have any living memory of Russell Kirk or William F. Buckley or any of those extraordinary men who won a generation to the cause of conservatism. There's no one of that stature alive today, no one who could so possess the imagination or thrill the intellect of a young fogey, no one except Roger Scruton. And now he's gone.