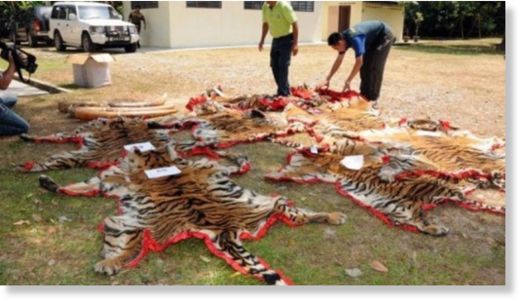 Activists Friday slammed a two-year jail term handed to a Malaysian man over the country's biggest seizure of illegally trafficked tiger parts as too short and a "demoralising finale" to the case.
Eight tiger skins, and 22 tiger skulls and bones were discovered at the home of Nor Shahrizam Nasir in northern Malaysia in February last year, as well as nine pieces of African elephant ivory.
A district court in northern Kedah state found Nor Shahrizam guilty Thursday of illegal possession of tiger parts and ivory and he was ordered to serve 24 months in jail, said TRAFFIC, a group that monitors wildlife smuggling.
Malaysian court or wildlife officials could not immediately be reached for comment.