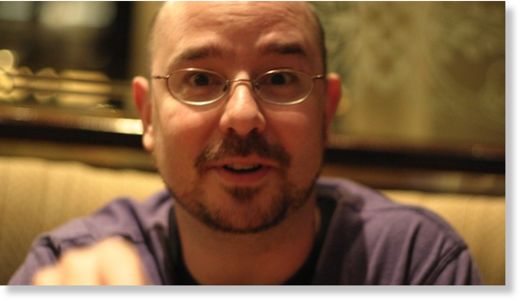 The internet might have given unprecedented freedom to writers, but with it comes inevitable exposure to trolls. Now one US author has decided to tackle online baiting head-on, in a move that could see payouts of tens of thousands of dollars to four civil rights, women's issues and LGBT charities.
John Scalzi is the author of several books, including the
Old Man's War
series and
Redshirts
, published in the States by Tor and the UK by Gollancz. He's also the president of the Science Fiction and Fantasy Writers of America. Fed up of being constantly targeted on his website by one particular individual and his followers, Scalzi decided to take action, pledging US$5 every time "the Racist Sexist Homophobic Dipshit in question posts an entry on his site in which he uses my name (or one of his adorable nicknames for me)".
Scalzi put a ceiling on his "troll tip jar" of US$1,000, figuring that gave his bête noir 200 opportunities to abuse him over the coming year, and said he'd give the cash to four charities:
RAINN
, America's largest anti-sexual violence organization;
Emily's List
, dedicated to electing pro-choice Democratic women to office; the
Human Rights Campaign
, which works for Lesbian, Gay, Bisexual and Transgender Equal Rights; and
NAACP
: America's oldest and largest civil rights organization.